Do you need a tasty substitute for currant to make unique desserts, savory recipes and healthy snacks? Fortunately, there are several popular ingredients to experiment with.
Have you been trying to get currants for a dish but have had no luck? Or maybe you're just seeking to liven things up in the kitchen and want an alternative to currants.
I'll cover the finest currant alternatives and how to use them in your favorite dishes.
So whether you're looking for a sweet and tart flavor or a chewy texture, I've got you covered!
What are currants?
Dried currants, or Zante currants, are really tiny, seedless grapes known as Black Corinth.
Scones, breads, cakes, and classic holiday foods like stuffing and fruitcakes all benefit from the addition of currants.
These are often confused with black currant berries, which are also used in cooking and baking. These tart berries come in a range of colors. Common types of currant are red, black, and white currants.
However, Zante currants and currant berries aren't the same things!
Zante currants are a versatile ingredient thanks to their acidic, sweet taste and chewy texture. They're a delightful and nutritious complement to any diet, especially because they are rich in fiber and minerals.
Recently, I baked a batch of oatmeal cookies, but instead of using regular raisings, I substituted Zante currants. The little dried grapes gave the cookies a particular sweetness and texture!
Substitute for currant: best options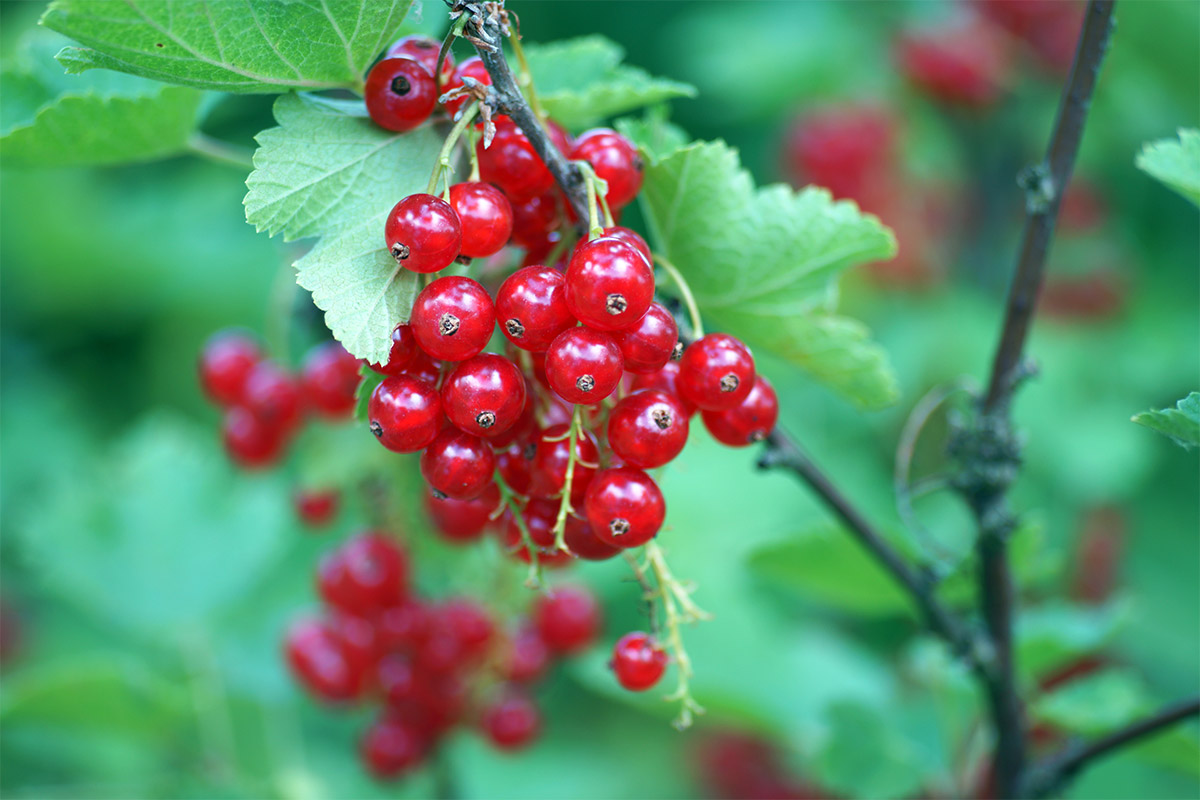 Let's discuss the closest substitutes for currants and their flavor resemblances.
Although they don't have the same tangy flavor as currants, they still provide sweetness to baked goods. You can soak them in water to make them softer and then use them like currants.
Golden raisins stood in for traditional currants in a recent salad I cooked. The sweet, somewhat acidic flavor and chewy texture of the raisins were a nice complement to the arugula, pear, and hazelnuts in the salad.
If you are looking for a closer flavor substitute, try dried black currants. They have a similar sweet-tart taste and chewy texture as dried currants.
Another great currant option is dried cranberries. They provide faint acidity and lend color to baked products.
I prepared a batch of currant banana muffins not too long ago, and since I didn't have any currants on hand, I substituted dried cranberries for currants. The acidic taste balanced out the sugary muffins perfectly.
If you don't have dried or fresh cranberries, some of these cranberry substitutes can also replace the flavor of currants in recipes.
Dried cherries are another excellent substitute for baked goods. They can also be used in savory dishes like salads and grain bowls.
Recently, I baked a batch of chocolate chip cookies, but I substituted dried cherries for currants for a little variety. The cherries' sourness cut through the richness of the chocolate chips and offered an interesting layer to the overall flavor.
To get the same tart flavor that currants add to baked products, use blackberries instead. If you can't find any fresh berries, frozen ones are an acceptable substitute.
Blueberries are another good replacement for currants. They taste sweet and slightly tart – great for baked dishes. Fresh or frozen blueberries can also tint your batter blue!
If you like sweeter currants, try dried apricots. Its delicate texture and sweet, fruity flavor can enhance baked items.
Learning about alternatives to apricots might also lead to creative insights. It's hard to go wrong with a touch of sweetness!
Prunes may not be the first thing that comes to mind when thinking of a currant substitute, but they can work well in baked goods. They have a similar texture and add sweetness to recipes.
Sweet, slightly acidic dried plums are moist and can replace currants in fruitcakes.
As a change of pace, the last time I baked a fruitcake, I substituted dried cherries for the usual currants. The sharpness of the dried cherries went well with the other dried fruits and nuts in the fruitcake.
Sweet, slightly nutty, chewy dried figs lend dimension to baked dishes. They can replace currants in many amazing dessert recipes – muffins, scones, biscuits, etc.
If you like figs, you might also be interested in these fresh fig alternatives!
Sweet, slightly tangy, chewy dried apples may offer a distinctive edge to a variety of recipes. They can make a substitution for currants in oatmeal cookies and quick bread recipes.
Recently, I cooked a bowl of oats and substituted dried apples for currants for extra sweetness. The oatmeal was chewier and sweeter thanks to the swap.
Dried dates lend richness to baked dishes with their sweet, caramel-like flavor and soft, chewy texture. They can replace currants in fruit bars and energy bites.
Sultanas, or golden raisins, are dried seedless sultanas – a variety of grapes. They taste and look like currants, making them a good substitute. Golden sultanas can be sweeter than currants, so adjust your sugar appropriately in baked items.
Substitute for currant FAQs
How many calories are in currants?
One cup of currants (144g) contains 418 calories.
Can I use fresh currants instead of dried currants?
Fresh currants can be used instead of dried currants in some recipes, but keep in mind the texture and sweetness of the dish. As the taste of fresh currants is tarter, you may need to increase the amount of sugar or another sweetener.
What's the best dried currant substitute?
I think raisins and dried black currant berries are some of the best substitutes for dried currants.
How to store currants?
To store currants, keep them in an airtight container or resealable bag.

If you plan on using the currants within a few weeks, you can store them at room temperature.
What's the difference between raisins and currants?
Although both raisins and currants are classified as dried fruit, they are derived from different kinds of grapes. Zante currants, or Black Corinth raisins, are tiny, seedless grapes that are sun-dried or dried in a dehydrator.

Raisins, on the other hand, are bigger grapes that have been sun-dried or dehydrated. They're often sweeter than currants.
Which type of raisin is the best substitute for currants?
In general, golden raisins are the best substitutes for currants.
Can I use currant jelly to replace currants?
No, you can't use currant jelly to substitute currants in a recipe, as they are entirely separate items.

You can check out these substitutes for currant jelly for more info!
What's the best black currant jam substitute?
Blueberry jam is one of the best black currant jam substitutes in terms of flavor and color.
What's the best red currant jam substitute?
Raspberry or strawberry jam is the best substitute for red currant jam. They're visually similar and have a similar sour-sweet flavor profile.
BOTTOM LINE: Several common ingredients can be used instead of currants for baking. Raisins, dried cranberries, dried cherries, blackberries, blueberries and other options provide their unique flavors and textures to savory and sweet dishes. Don't be scared to try different replacements to discover the perfect one!
I hope you liked these tasty replacements for currants. Share your favorite recipes in the comments!
Do you need more sweet flavors? You can discover your perfect substitute for coconut water or learn about maple extract uses and alternatives.