Raspberry vinegar is a super versatile and tasty liquid you can use in your dishes but if you're all out of some, red wine vinegar, balsamic vinegar and even lemon juice could work just as well.
If you're one for fruit vinegars, you'll know just how great they are at adding that delicious, fruity twist to marinades and homemade salad dressings. This is especially true when it comes to tangy and fresh-tasting raspberry vinegar.
Trust me when I say you really can't go wrong by having a jar handy, but if you're all out of raspberry vinegar and you've got a recipe that calls for some, I've got a couple ideas for great alternatives you can use instead!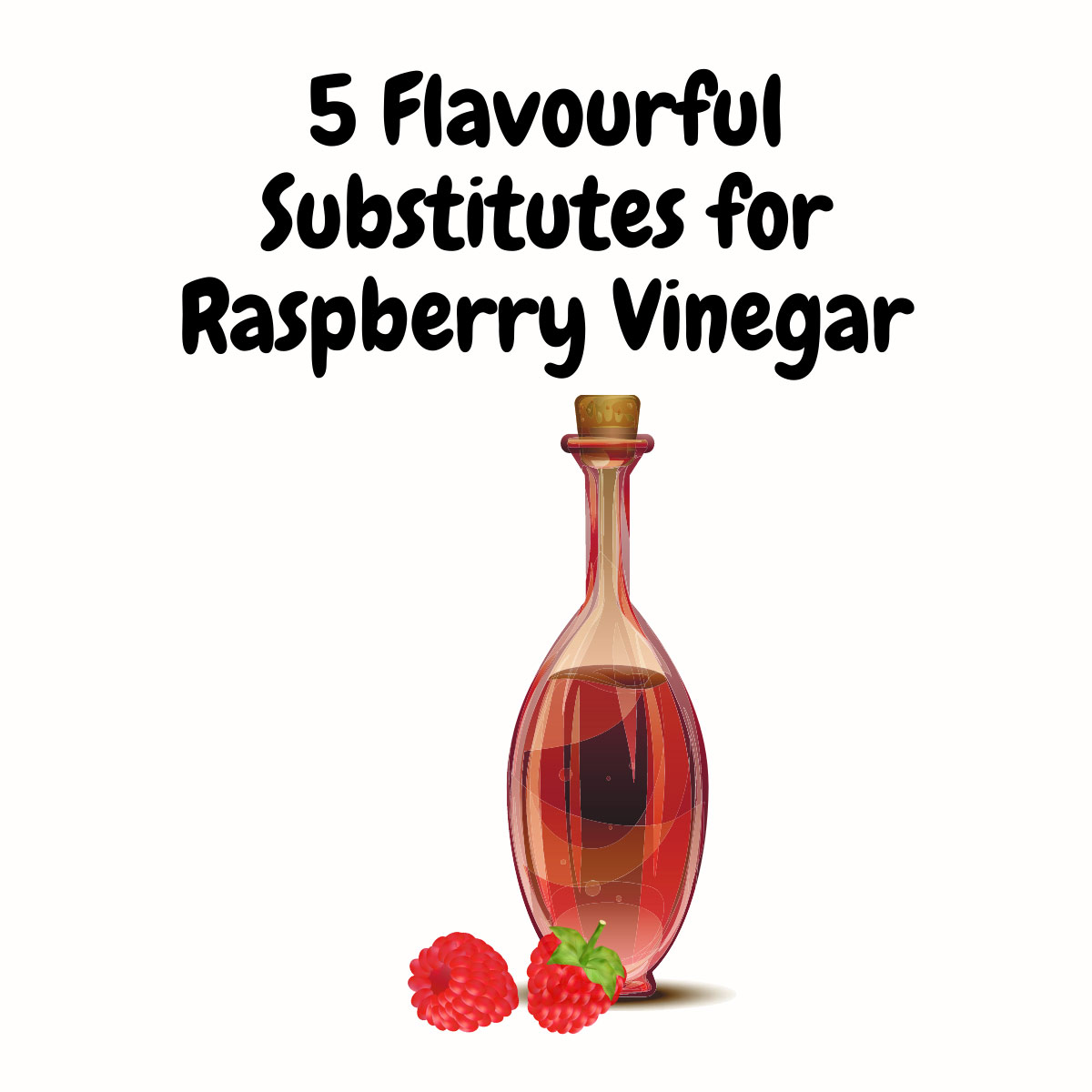 What is raspberry vinegar?
Before we move onto the substitutes, let's quickly discuss raspberry vinegar. Made by fermenting fresh raspberries with white vinegar and sugar, raspberry vinegar is one of the loveliest fruit vinegars you'll ever taste.
Its distinct sweet but tart flavour adds a nice kick to your salads and also as the perfect brine for pickling your fruits and veggies!
Substitutes for raspberry vinegar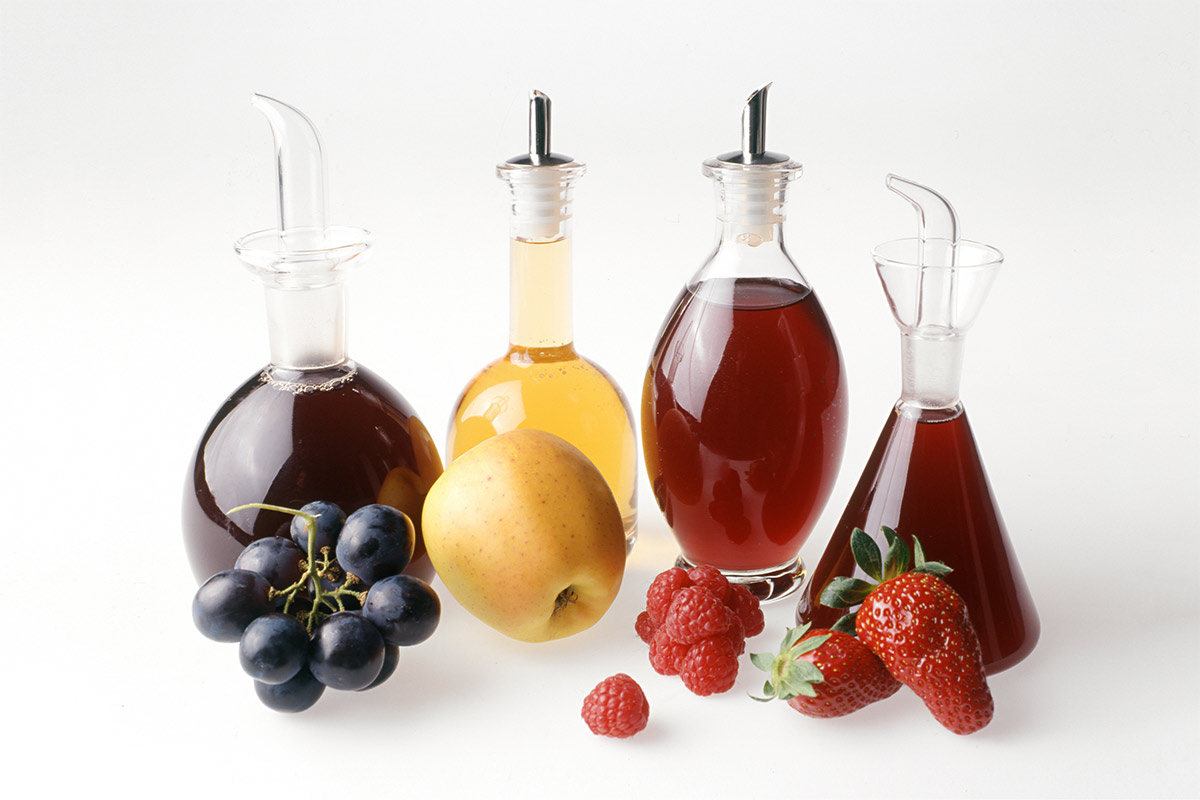 Here are some substitutes for raspberry vinegar that you can use in your recipes:
Although raspberry vinegar has got a much sweeter flavor, red wine vinegar is a worthy contender when it comes to raspberry vinegar's best substitutes. It's got the same tangy flavor raspberry vinegar has and is also great for adding extra flavor to salads and your favorite recipes.
Besides taste and looks, there's a whole host of health benefits red wine vinegar provides and it should also be readily available in many local stores.
Since they have different flavor profiles, adding some kind of sweetener like honey to red wine vinegar would work well in raspberry vinegar recipes.
A sweet and fruity-tasting liquid, balsamic vinegar makes one heck of a substitute for raspberry vinegar. It's got that same sweetness and tartness you get in raspberry vinegar, only a bit stronger.
I love using it as a marinade and when I've run out of raspberry vinegar, using it in small portions or diluting it with some water and using it on my salads just about does the trick.
Apple cider vinegar is a great substitute for raspberry vinegar as it has a similar fruity flavor. However, it is more acidic than raspberry vinegar, so you may need to use it in moderation or add some sweetness to balance out the flavors.
If you'd like something with a milder flavor, white wine vinegar would be an awesome choice. It has that same acidic flavor raspberry vinegar is known for, only it lacks the fruity sweetness that comes with raspberry vinegar. You can easily make up for that by adding some honey or even sugar to balance out the flavors.
Got a recipe that needs a good old tang? Trust me when I say lemon juice would work incredibly well for that.
Just like every other option on this list, its tartness is similar to raspberry vinegar's. Although it lacks the sweetness and hints of the fruit that comes with raspberry vinegar, lemon juice is a widely available and pretty cheap option you can use.
If you'd still like some sweetness, just add a bit of honey to your fresh lemon juice and give it a nice stir before using it in your recipe.
Substitute for raspberry vinegar FAQs
Is raspberry red wine vinegar the same thing as raspberry vinegar?
Raspberry vinegar and raspberry red wine vinegar aren't exactly the same thing.

Raspberry red wine vinegar is actually a blend of red wine vinegar and raspberry juice for a fruity and sweet yet tart flavor and acidic taste while raspberry vinegar is raspberry juice mixed with vinegar and some sugar.
What is raspberry vinegar good for?
Raspberry vinegar is a versatile ingredient and can be used for so many things, like in salads as a fruity and tangy raspberry vinaigrette and over pudding and ice cream to give your desserts a richer flavor.
What is raspberry vinegar made of?
Raspberry vinegar is made of fresh raspberry, white wine vinegar and sugar then is left to ferment for a couple of days to make a delicious and irresistible liquid.
BOTTOM LINE: With its sweet flavor and fruity notes, raspberry vinegar makes for a pretty great addition to your dishes but when you're all out of this unique ingredient, there are a couple alternatives that would equally suffice.
I like using lemon juice, white wine vinegar as well as diluted balsamic vinegar mixed with honey as a substitute for vinaigrettes while sweetened red wine vinegar or apple cider vinegar work well in my drinks but you can use either just about any way you please.
Liked these substitutes? Well, there are a whole lot more of where they came from!
If you're one for fruits, you might want to have a look at these delicata squash alternatives, best pomegranate substitutes and even the most awesome alternatives for mangoes. For leafy greens, take a look at these celery leaf substitutes and even these options for a swiss chard replacement.