No, most SweeTarts made today aren't vegan due to gelatin, confectioner's glaze and egg albumen.
As many vegan-friendly products are now becoming available, it's interesting to discover whether some beloved childhood candies are plant-based.
So can vegans eat SweeTarts too?
Let's examine what goes into SweeTarts and talk about some alternatives.
Are Sweet Tarts Vegan?
Original SweeTarts don't contain any animal-derived ingredients so they can be considered vegan.
Unfortunately, all other SweeTarts products are non-vegan as they contain animal ingredients, like gelatin, confectioner's glaze (lac-resin) and egg albumen (egg white).
Some other controversial ingredients like mono- and diglycerides, artificial food colorings and natural flavors may cause additional concerns for vegans due to their uncertain origins and potential animal testing.
What are SweeTarts?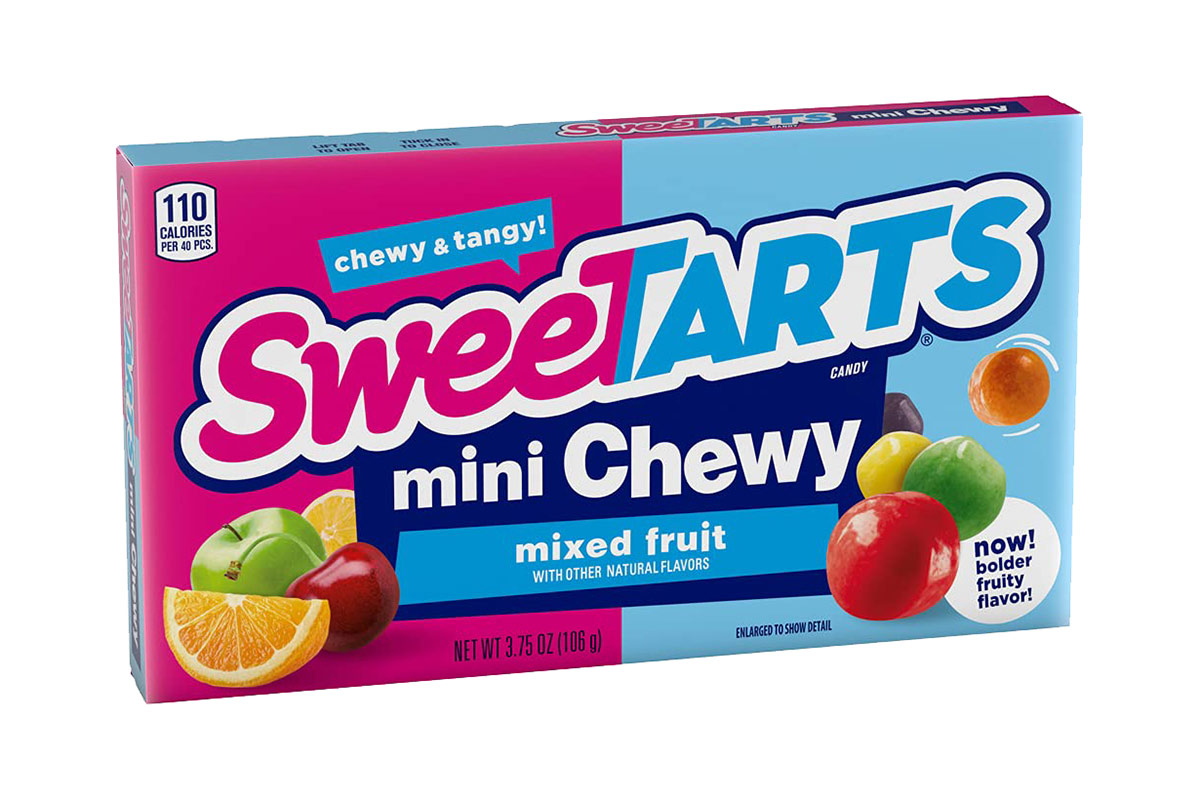 Tiny, sour, and available in many different fruity flavors, SweeTarts are a popular form of candy. The outside is tough and sugary, but the interior is soft and chewy.
Since their introduction in the 1960s by the Willy Wonka Candy Company, SweetTarts have been a commonly sought-after confectionery option.
These popular candies come in a wide variety of shapes and sizes, including the original hard candies, chewy varieties, gummy candies, and ropes.
Ingredients in Original SweeTarts
The ingredient list for Original SweeTarts includes:
Dextrose
Maltodextrin
DL-Malic Acid
Less Than 2% of Calcium Stearate, Natural Flavors, Blue 1 Lake, Blue 2 Lake, Red 40 Lake, Yellow 5 Lake
These components are vegan-friendly, although food dyes may often be tested on animals.
Non-vegan flavors
Gummies Fruity Splitz are chewy fruity candies made of corn syrup, sugar, water, gelatin, and 2% or less of malic acid (dl-malic acid), citric acid, pectin, sodium citrate, coconut oil, titanium dioxide (color), natural flavors, carnauba wax, red 40, yellow 5, yellow 6, blue 1.
Unlike the Original Flavor, these sweet tarts contain gelatin which is a component derived from animal collagen.
Other flavors have similar ingredients with a few changes and additions.
For example, Chewy Fusions Fruit Punch Medley contains confectioners glaze (lac-resin) and carmine in addition to gelatine. These products are incompatible with a vegan diet.
Ropes Bites contain gelatin and confectioner's glaze – both animal-derived products.
Giant Chewy, Mini Chewy and Extreme Sour Chewy include egg albumen which works the same way as gelatin and is not vegan.
In conclusion, the original SweeTarts are vegan but all other flavors contain animal-derived ingredients and are not suitable for vegans.
Vegan alternatives
There are several candy options that can satisfy your cravings for something sweet and tangy without animal products. These include:
Airheads Xtreme Sour Belts. These sour belts are vegan-friendly and come in a variety of fruity flavors.

Surf Sweets Sour Worms. Made with organic and natural ingredients, these sour worms are a great option for vegans.

YumEarth Organic Sour Beans. These sour beans are made with organic ingredients and are vegan, gluten-free, and nut-free.

Trolli Sour Brite Eggs. These sour eggs are vegan and come in a variety of bright colors and flavors.

NERDS Sour Big Chewy Candy. These sour candies are vegan-friendly and come in a variety of fruity flavors.

SmartSweets Fruity Gummy Bears. These gummy bears are vegan and made with plant-based ingredients.
However, it's important to remember that ingredients in some sweet treats may vary depending on where and when they're made. So it's best to check the labels for any non-vegan ingredients.
SweeTarts FAQs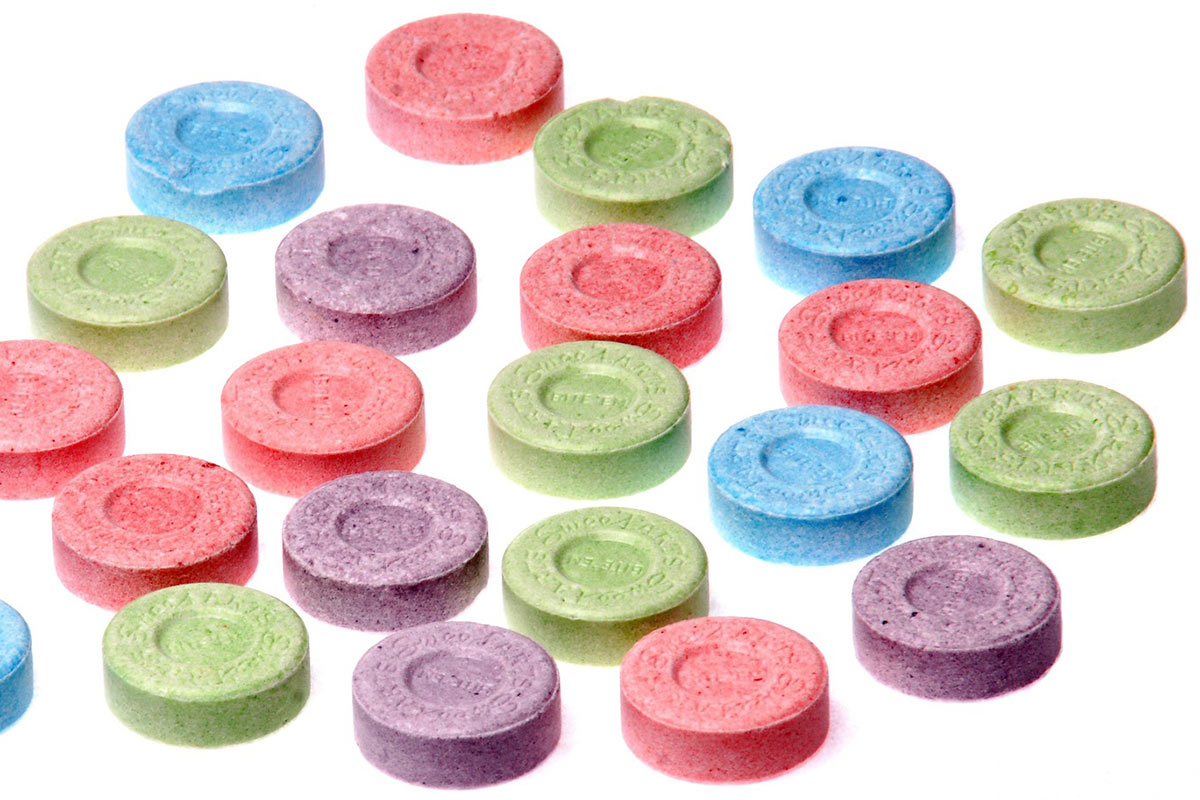 Are Original SweeTarts vegan?
Yes, Original SweeTarts are technically vegan. They don't contain any animal ingredients or by-products.
Can vegans eat SweeTarts?
No, vegans can't eat SweeTarts because they include animal products. The only exception is the Original SweeTarts.
Can I make vegan sweet tarts at home?
Do-it-yourself vegan Sweet Tarts? Why, yes! To avoid animal cruelty, use agar-agar or pectin instead of gelatin.

Moreover, you should switch to natural food colours and flavors that are not produced from animals. Making your own vegan Sweet Tarts is easy with the plethora of recipes available online.
Are the food colors in SweeTarts vegan?
The food colors in most flavors are vegan as they're derived from plant sources.

However, some products (like Cewy Fusions Fruit Punch Medley) use carmine which is a red food coloring obtained from crushed cochineal insects.
Are SweeTarts healthy?
Considering how much sugar is in a SweeTart, it's safe to say that they shouldn't be part of a healthy snack routine.

Consuming them in big quantities can be harmful because of the corn syrup, sugar, and artificial colors and flavors they contain.
How can you tell if sweet tarts are vegan or not?
Checking the list of ingredients is the best approach to determine whether or not a product is suitable for vegans.

It's important to keep an eye out for ingredients like gelatin, egg albumen, candy glaze, and carmine that come from animal sources. The inclusion of any of these would mean that the item is not suitable for vegans.
BOTTOM LINE: Due to the use of gelatin, confectioner's glaze and egg albumen, most varieties of SweeTarts are not suitable for vegans to consume. Even though no animal ingredients are found in the Original SweeTarts, the safety of the food colorings used in them is often tested on animals.
If you're interested in vegan treats, why not discover whether Starburst Jelly Beans are vegan or M&M's are vegetarian friendly? 🙂