For all their benefits as a snack food, it's a shame that most Doritos aren't vegetarian!
Whenever I need a very quick and crunchy snack, a pack of crispy tortilla chips comes to mind. It doesn't require any effort to make and can easily fit into my lunch bag.
But do Doritos chips suit a vegetarian diet?
Read on to find out the truth!
Are Doritos vegetarian-friendly?
Even though Doritos aren't typically associated with meat, most varieties are still non-vegetarian.
There are a lot of Doritos products that use substances from animals, such as the chicken flavor in the Salsa Verde.
The iconic flavor of Nacho Cheese isn't vegetarian either. The cheeses in its seasoning are made with enzymes which are derived from animal sources.
Therefore all Doritos products that have "cheese" (cheddar, parmesan or romano) listed as one of the ingredients can't be considered vegetarian.
The only vegetarian flavors available now are Spicy Sweet Chili and Sweet & Tangy BBQ.
So as long as you take your time reading the ingredient list to check for any unwanted ingredients, there are some vegetarian Doritos you can munch on.
Where did Doritos come from?
Doritos have been around since 1964. They were developed by Frito-Lay, a subsidiary of PepsiCo.
The first flavor introduced was Toasted Corn, which was very successful but too bland for some consumers. So many more Doritos varieties have been presented to satisfy the needs of picky snackers.
Nacho Cheese, Cool Ranch, Spicy Sweet Chili, and many more flavors provide the needed spice and variety for anyone. Now available in over 100 countries, Doritos have truly gone global.
Doritos were introduced to us in 1964 by Frito-Lay. They have been a well-liked snack food since then.
What ingredients are in Doritos?
The two main ingredients that are found in all Doritos varieties are corn and vegetable oils. Other ingredients may vary in different flavors.
If you look for Nacho Cheese Doritos on their website, you'll see these ingredients listed: Corn, Vegetable Oil (Corn, Canola, And/or Sunflower Oil), Maltodextrin (Made From Corn), Salt, Cheddar Cheese (Milk, Cheese Cultures, Salt, Enzymes), Whey, Monosodium Glutamate, Buttermilk, Romano Cheese (Part-skim Cow's Milk, Cheese Cultures, Salt, Enzymes), Whey Protein Concentrate, Onion Powder, Corn Flour, Natural And Artificial Flavors, Dextrose, Tomato Powder, Lactose, Spices, Artificial Color (Yellow 6, Yellow 5, And Red 40), Lactic Acid, Citric Acid, Sugar, Garlic Powder, Skim Milk, Red And Green Bell Pepper Powder, Disodium Inosinate, And Disodium Guanylate.
These are the typical ingredients across all varieties with a few changes in spices and seasonings.
Vegans vs vegetarians
I'll put it simply: vegans don't eat anything that comes from animals. Vegetarians, on the other hand, can eat dairy and eggs, but meat, poultry, and fish are off-limits.
Strict vegans also avoid any materials that come from animals, like wool, leather or silk. Honey and other insect products are typically a no for vegans.
Some vegetarians choose to consume some animal ingredients like seafood and fish. In this case, they're known as pescatarians.
Actually, there are several types of vegetarians according to their dietary restrictions. This means that you can always shape your eating habits around the food that makes you feel good.
Are Doritos vegan?
Vegans have this kind of curiosity all the time. Some Doritos flavors are vegan-friendly, but others include components like cheese and chicken seasoning that aren't suitable for vegans.
For example, the Salsa Verde Doritos have a natural chicken flavor while the Nacho Cheese contains dairy components and animal enzymes.
The only vegan option available now on the Doritos website is Spicy Sweet Chili.
Please remember to read the nutrition labels on all packaged goods to check for non-vegan ingredients before making a purchase. Many Doritos products aren't vegan-friendly because they contain added dairy, MSG and artificial colors and flavors that may be animal-derived ingredients.
Spicy Sweet Chili Doritos make a good option for vegans.
Doritos and other things to think about
Vegetarians may like certain Doritos flavors, but it doesn't make them healthy for everyone. For example, high quantities of monosodium glutamate in Doritos have been related to health problems for certain people.
I don't mean to scare you away from your favorite food or keep you from eating it. One big issue is that these processed foods often lack valuable nutrients.
I'd recommend trying out some healthier snack options that include:
fruits and veggies
homemade dips and crackers
nuts and seeds
chia puddings
homemade energy or granola bars etc.
The verdict: are Doritos vegetarian?
The great majority of Doritos varieties aren't vegetarian-friendly. You should restrict your intake of certain items or avoid them completely if you have any diet and health concerns.
Doritos FAQs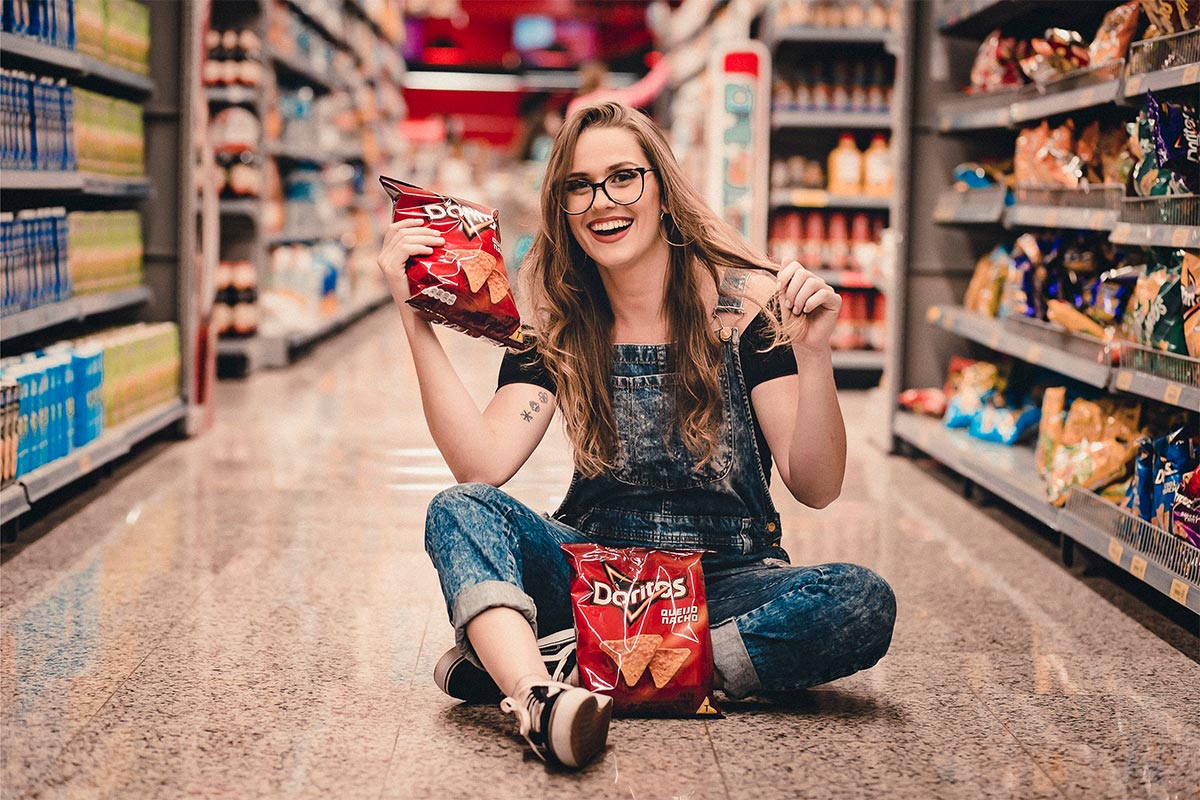 Are Doritos good for a vegetarian diet?
No, most flavors of Doritos contain animal enzymes which aren't good for a vegetarian diet.
How does the taste of Doritos compare to other vegetarian chips?
Doritos are popular because of their bold flavors. Some of them are unfitting for my diet, but Spicy Sweet Chili is quite flavorful. And it's vegetarian!
Is it possible to make vegetarian Doritos at home?
I think it's very much possible!
I've tried making my Doritos by cutting corn tortillas into triangular shapes and baking them until crispy. Then I added my favorite seasoning to make them a bit spicy.
Can Doritos cause any health problems?
Eating a lot of Doritos or other similar types of snacks can be bad for your health because of the high amounts of fat. These food products may cause health problems if consumed on a regular basis.
Yet Doritos can be enjoyed in moderation with no bad effects!
Which Doritos flavors can vegans eat?
Spicy Sweet Chili is suitable for a vegan diet.
Do the ingredients in Doritos contain any animal products?
Some Doritos chips contain dairy products and other things derived from animals.
Do other chip manufacturers have vegan options?
The short answer is "yes," there are other chip manufacturers with vegan products. For instance, Kettle Brand Chips offers Sea Salt & Vinegar and Jalapeno varieties, both of which are vegan.
What are other vegetarian-friendly snack options?
There are plenty of other snack options for vegetarians, such as:

• fruit and vegetables
• nuts and seeds (almonds, cashews, walnuts, chia seeds and more)
• homemade dips
• cheese snacks
• energy or granola bars without honey, gelatin, etc.
BOTTOM LINE: most Doritos varieties aren't vegetarian-friendly. The only options suitable for vegetarians are Spicy Sweet Chili and Sweet & Tangy BBQ. So make sure to read the label and think about the possible effects on your health before buying these products.
Once you're done with this, why not check out if the M&M's are vegetarian friendly or Lay's potato chips are vegan?
Also browse a list of best substitutes for cheddar cheese, olive alternatives or best options to replace bell pepper.